By Dan Blair, a marriage counselor and family counselor.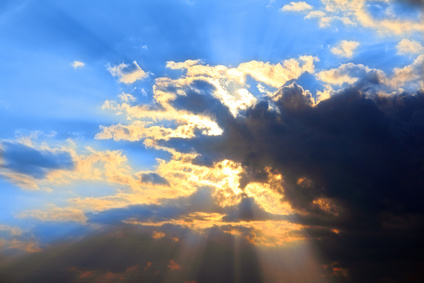 "More than 100 million American adults who describe themselves as Christian contend . . . they are still searching for clarity regarding their purpose in life (George Barna, Maximum Faith)." Is there a connection between awareness of God and self-awareness? As one form of awareness goes up, does the other go down? Or does awareness of God and self-awareness work together? John Calvin writes, "The knowledge of God and that of ourselves are connected. Without knowledge of self there is no knowledge of God. Without knowledge of God there is no knowledge of self."
In his classic work Celebrating the Disciplines, Richard Foster writes, "It is a sad commentary of the spiritual state of modern Christianity that meditation is a word so foreign to its ears. Meditation has always stood as a classical and central part of Christian devotion, a crucial preparation for and adjunct to the work of prayer." Due to the transient nature of thoughts and emotions, the goal of Christian mindfulness is to be aware but less reactive to your thoughts and emotions. It allows you to have your emotions and thoughts without triggering the brain's alarm system. At the same time, understanding that God can speak through your thoughts and emotions, you can also rest on what you know about God by meditating on Scripture so you can rest in the unknown. "Give your entire attention to what God is doing right now, and don't get worked up about what may or may not happen tomorrow" (Mat. 6:34a). Paul references a change in focus. "I quit focusing on the handicap and began appreciating the gift" (2 Cor. 12:9). The benefits, with patience and openness, can be described as "affection for others, exuberance about life, serenity. We develop a willingness to stick with things, a sense of compassion in the heart, and a conviction that a basic holiness permeates things and people. We find ourselves involved in loyal commitments, not needing to force our way in life, able to marshal and direct our energies wisely. Legalism is helpless in bringing this about; it only gets in the way. Among those who belong to Christ, everything connected with getting our own way and mindlessly responding to what everyone else calls necessities is killed off for good—crucified" (Galatians 5:22-24).
Here are some ideas on developing Christian mindfulness to be practiced 10 to 20 minutes a day. Use at least one meaningful Scripture verse on which to focus and remember throughout the day.  "I keep my eyes always on the Lord. With him at my right hand, I will not be shaken" (Psalms 16:8). Psalms 131:2 says, "I've kept my feet on the ground, I've cultivated a quiet heart."
Mindfulness is awareness and acceptance of your perception of what is real and what you feel. It is openness, a curiosity, and not a judgment. There is no condemnation in Christ (Rom. 8:1). Non-judgmental awareness allows more information instead of triggering fear and avoidance. Awareness is valued, instead of reacting in your usual ways. Pay attention to what you think and feel when your mind wanders, and then gently return to awareness of God's presence. "Be still, and know that I am God!" (Psalms 46:10).
It uses awareness of breath, a symbol of God's presence in the Bible. The Hebraic word for love in the Bible is ialeph,ayin. It is silent. It is actually just a sound, the sound of inhaling and exhaling. When feeling fear, rumination or avoidance of thoughts and emotions, refocus on awareness of your breathing to slowly change thought and behavior patterns. Learn to relax muscles. See what happens over time. How many times does the Bible say to not fear?
God knows us, so we should too. "I'm an open book to you; even from a distance, you know what I'm thinking. You know when I leave and when I get back; I'm never out of your sight. You know everything I'm going to say before I start the first sentence. I look behind me and you're there, then up ahead and you're there, too" (Psalms 139:2-5). "Search me, O God, and know my heart; test me and know my anxious thoughts" (Psalms 139:23). "You keep track of all my sorrows. You have collected all my tears in your bottle. You have recorded each one in your book" (Psalms 56:8).
Mindfulness is willingness to experience what you experience and communicating with God. "Going a little ahead, he fell to the ground and prayed for a way out: "Papa, Father, you can—can't you?—get me out of this. Take this cup away from me. But please, not what I want—what do you want?" (Mark 14:35-36).
Experiences and emotions come and go. "The grass withers and the flowers fade, but the word of our God stands forever" (Isaiah 40:8).
Mindfulness decreases unhealthy responses and instills trust. "Your eye is the lamp of your body. When your eyes are healthy,

 

your whole body also is full of light. But when they are unhealthy,

 

your body also is full of darkness. See to it, then, that the light within you is not darkness" (Luke 11:34-35). "When you're in over your head, I'll be there with you. When you're in rough waters, you will not go down. When you're between a rock and a hard place, it won't be a dead end" (Isaiah 43:2).
A non-judgmental approach is appropriate when grace is appropriate to disrupt the cycle of sin and shame.
Mindfulness is a skill that needs to be practiced. It is a continual process, a "renewing of your mind" (Rom. 12:2).
Mindfulness is not a technique to achieve a certain outcome. It is being open to what happens when one is experiencing what one is feeling and thinking along with God's leading. As Henri Nouwen describes, we can still "become attentive to that small voice and wiling to respond when we hear it." "He will be gracious if you ask for help. He will surely respond to the sound of your cries. Though the Lord gave you adversity for food and suffering for drink, he will still be with you to teach you. You will see your teacher with your own eyes. Your own ears will hear him. Right behind you a voice will say, 'This is the way you should go,' whether to the right or to the left" (Isaiah 30:19-21).
Greater awareness of self is associated with greater awareness of God and others (1 Cor. 13:12).