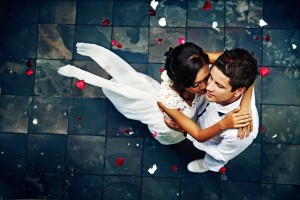 Creating fun in your marriage is so important because boredom in a relationship often does not end in divorce but is a highly-cited reason for affairs. Life is short, but better to love the one you are with and invest in your present relationship than find a new one with new problems down the road. Maybe watering your own grass is better than staring at your neighbor's lawn!
These interview clips comes from the radio show Let's Stay Together Talk! hosted by a wonderful couple Rev. Rick & Brenda McCain. Their motto is "To Know God's Glory, We Must Share Our Backstory!" Each week they provide relationship encouragement, guidance, and knowledge to their listeners. Their show can be found at http://www.soarradio.com.
Interview on Having Fun in Marriage
Interview on Blending Families.
Interview on Affairs.
Interview on Minute Mood, an app to boost healthy communication between couples. Interview starts at 45:15.
Interview on Conflict Resolution. Interview starts at 45:59.